DKS SocialSmart is a social analytics tool that  measure and analyzes a brand's social media commentary and activities. The platform uses leading edge indicators that enable measure of a brand's performance as well as comparison with competitors. DKS SocialSmart also measures the ROI of social media campaigns and activities in a simple and easy way.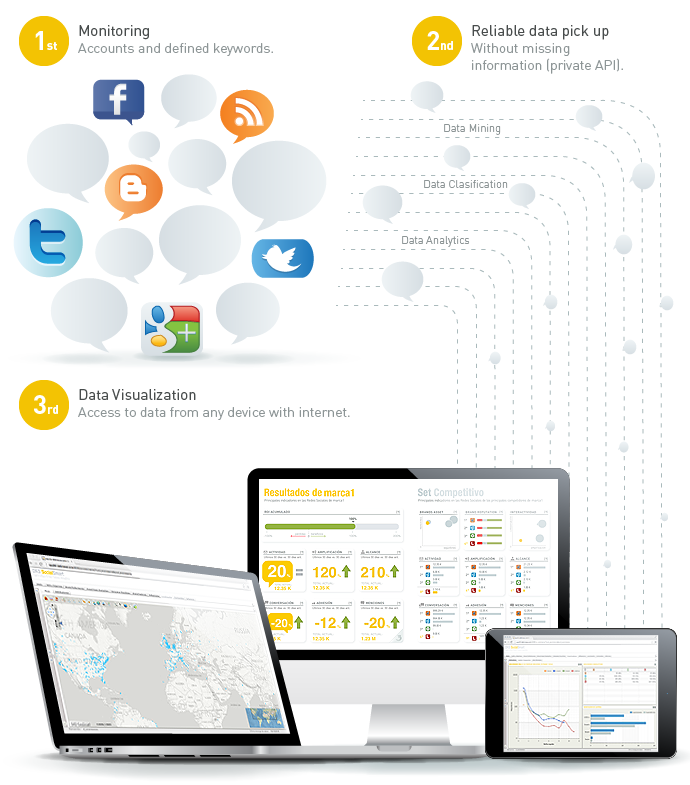 DKS SocialSmart uses

reliable data

and gives you the confidence that you're never missing a single social comment or action.

Adapts to company needs,

and segments users as desired.

Looks for any news, publication or content

about a brand across the web for detailed analysis.

Filters all indicators

by plataform, account, competitor and more.

Clear and understandable data visualization

with interactive graphics that are modified according to filters.
Automatic generation and delivery of

customized reports,

saving time and enhancing decision making.