DKS SocialSmart tracks and monitors mentions about your brand and the competition, detecting, gathering and analyzing all types of messages.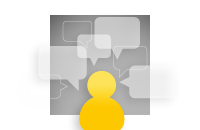 Active Listening module identifies specific mentions according to defined keywords or RSS. All messages are grouped and analyzed to identify trending topics and evaluate content.
DKS SocialSmart analyzes and displays direct mentions to know which ones generate more interactions and which users are the most active. It also indicates all the messages from your campaigns and those from competitors, to identify the most successful and highest value mentions.
This module uses TextAnalytics application, an automatic and unified text analysis function from different data sources such as social media platforms, blogs, news feeds and more:
Groups messages depending on their subject or theme
Identifies the language used
Automatically summarizes blog posts.
Analyzes the sentiment of messages and posts.
Active Listening module allows:
Analyze whether mentions of each brand are positive, negative or neutral in sentiment, based on semantic analysis of published data for the reputation of the brands, profiles, accounts, etc.
Detect the language of your followers on social media and publish content according to their prefered language.
Capture and save all mentions and conversations, without missing a single comment. All messages are grouped, analyzed, classified and filtered by topics in order to easily evaluate content.
Geotag and classify popular topics by location and execute highly targed marketing campagns.
Quantify brand mentions and measure company reputation across different categories and topics. Drive customer satisfaction or detect an impending reputation crisis..