DKS SocialSmart monitors any accounts you specify, allowing you to group them according to preference. The software analyzes the relative position of your brand compared with competitors, and also shows its evolution over time.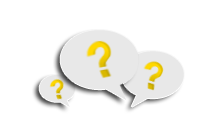 The Competitive Intelligence module monitors different brands and their impact throughout social media. DKS SocialSmart understands the current situation and provides a forecast of future events based on previous activity.
DKS SocialSmart indicators are transversal to any Social Media platform:
Reach: The number of people connected to your brand (e.g. followers and friends) across all your accounts and profiles. It brings a measure of the audience and level of authority
Activity: The number of messages (e.g. Posts or Tweets) you have posted on all your accounts. It shows the most active brands.
Virality: The number of times a message is shared (e.g. retweets or likes). It indicates the reach and reception of tweets, posts, etc.
Engagement: The number of mentions generated (e.g., comments and replies). It indicates how brands interact with their followers and fans in order to generate loyalty.
Mentions: The number of times your brand has been referenced by users. It indicates level of brand awareness.
Sentiment: Automatically monitors mentions and segments activity by positive, neutral or negative messages. Displays the level of brand acceptance.
Shows the cumulative evolution and variation for each KPI. Breakdown by account and social media platform (Twitter, Facebook, Blogs, Google+, LinkedIn, Pinterest, Instagram and more)
The Competitive intelligence module allows you to:
Analyze and segment followers, to know who is following and interacting with your brand.
Discover influencers and trolls, to carry out targeted campaigns, according to their characteristics.
Determine your company's reputation and its relative position across the internet. Compare against your competitors and drive more informed and better strategic decision making.
Integrate all social media platforms and blogs in a single analytical application to measure all platforms in a single unified way.
Join client data (online and offline) to gain a global business view and establish a particular social CRM.